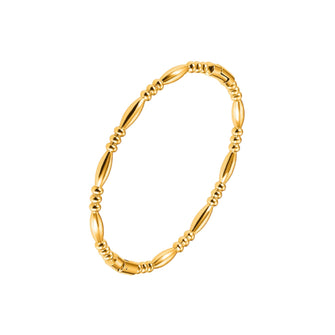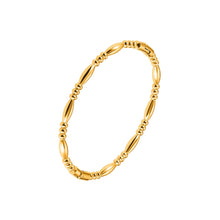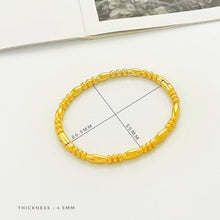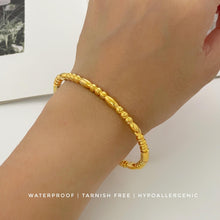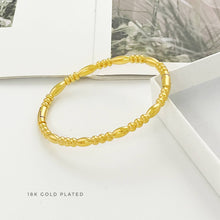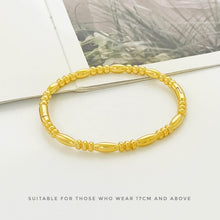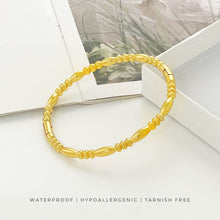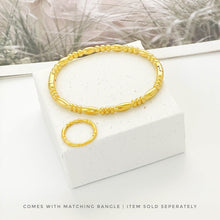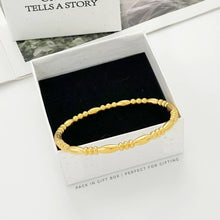 French Hinged Bangle
Everyday Glamour with a French Twist: French Hinged Bangle Experience everyday glamour with a French twist when you wear our French Hinged Bangle. The intricate French design, coupled with its radiant gold hue, elevates your style effortlessly. This bangle is your go-to for daily elegance. And for the ultimate finesse, don't miss the opportunity to pair it with our matching ring. Embrace the allure of French fashion and redefine your everyday chic.
Product description 
Bangle : Diameter - 66.5mm, Thickness - 4.5mm
Material : Stainless steel with PVD coating
Packaging : 1 pc bangle
Colour : Gold 
Note : Item suitable for daily wear. Tarnish free, waterproof & hypoallergenic.